All Inclusive Crewed Catamaran Vacation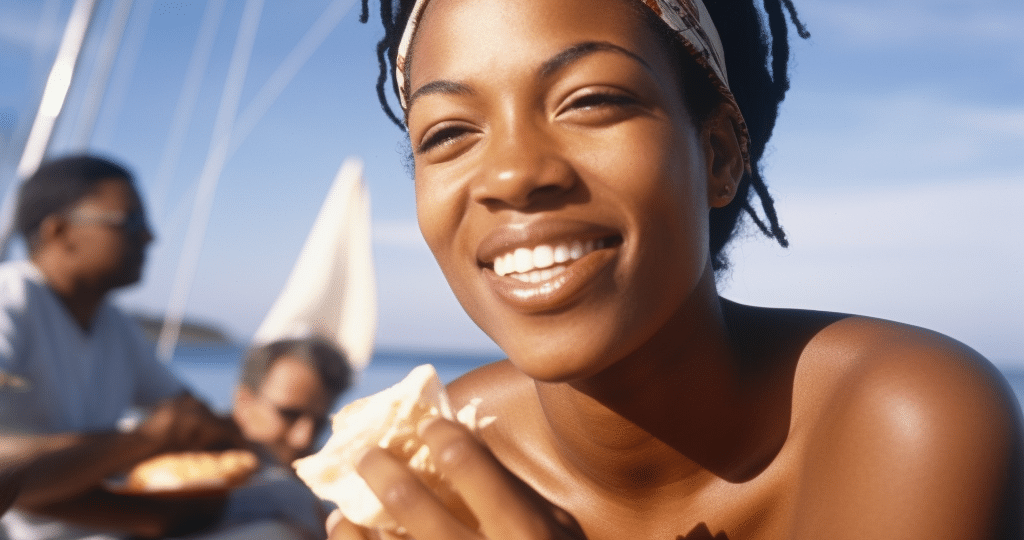 All-Inclusive & All About You
It's all-inclusive, and it's all about you and your group. A luxury crewed yacht charter delivers the leading all-inclusive vacation aboard your private sailing catamaran. Throughout your crewed charter, you'll enjoy your captain's navigational skills and local knowledge. At the same time, your gourmet chef surprises you again and again with delicious meals tailored to your particular tastes.
The All Inclusive Vacation Experience - Chartered Catamaran
An all-inclusive experience on a crewed charter yacht offers a lavish and personalized vacation where you and your group enjoy the freedom of sailing while being pampered by a dedicated crew. This type of vacation is popular among those who want to explore stunning destinations and indulge in a high level of service without the hassles of planning, provisioning, and navigation.
Here's what you may experience on an all-inclusive crewed catamaran charter
Personalized Itinerary: Before your trip, you can work with the yacht charter company or captain to create a custom itinerary based on your preferences. You can choose the destinations you'd like to visit, the activities you want to do, and the overall pace of your trip. The captain will then talk with you and look over your desires and tell you his suggestions to help solidify a beautiful experience you'll never forget.
Luxurious Accommodation: The yacht itself will be your floating luxury accommodation. You'll have private cabins with en-suite bathrooms, comfortable lounging areas, and often a catering chef to prepare your meals.
Dedicated Crew: One of the highlights of a crewed catamaran charter is the professional crew that takes care of your every need. The team is responsible for sailing the yacht, preparing meals, and providing excellent service.
Gourmet Meals: The onboard chef will prepare gourmet meals tailored to your preferences. Before the trip, you can discuss your dietary requirements and taste preferences with the chef. Meals are typically included in the all-inclusive package. However, we also have those if you're a savvy shopper and would like to look at other dining options, such as HALF BOARD to LOCAL FARE.
Beverages: Most all-inclusive yacht charters include a selection of soft drinks, juices, and water, and on this yacht, your alcoholic beverages are included.  Some higher-end charters might even offer a range of premium wines and spirits.
Water Activities: You can enjoy various water activities such as snorkeling, rendevous diving*, paddleboarding, kayaking, and using water toys.
Exploration and Relaxation: Your crew will have local knowledge and can take you to the area's hidden gems and popular attractions. Whether you want to explore secluded beaches, swim in crystal-clear waters, or relax on the deck, the crew will cater to your desires.
Privacy and Flexibility: You have the yacht to yourselves, which means you can enjoy privacy and flexibility. You can spend time socializing with your group or finding peaceful spots for solitude.
Scenic Views: Yacht charters offer breathtaking views of coastlines, sunsets, and starry nights. Wake up to stunning vistas each day, and fall asleep to the gentle rocking of the waves.
Unforgettable Memories: An all-inclusive crewed catamaran charter yacht experience provides an opportunity to create unforgettable memories with your loved ones. Whether celebrating a special occasion or seeking a unique getaway, this experience offers adventure and luxury.
Ready to find out more?
Drop us a line today for a free quote!