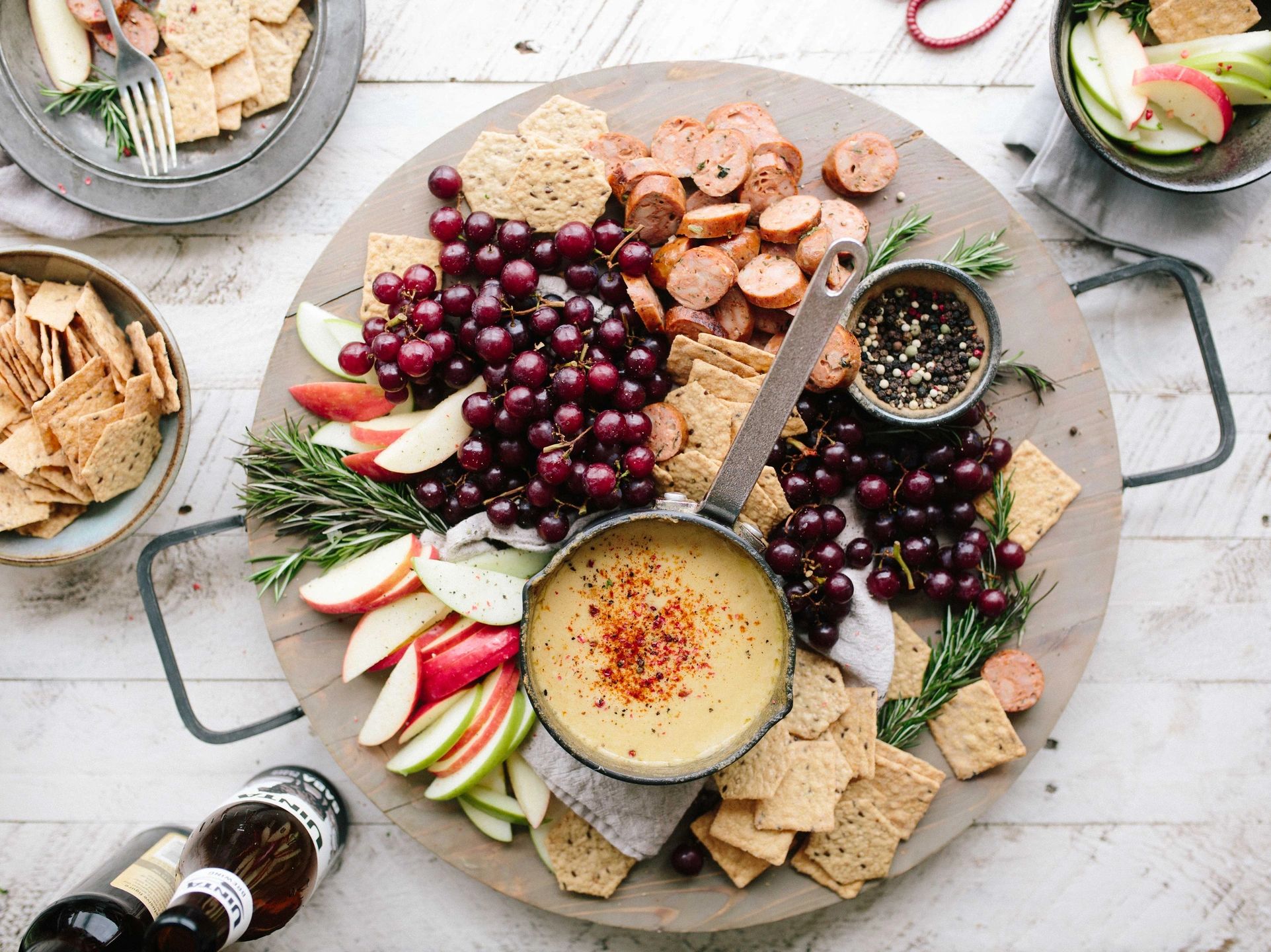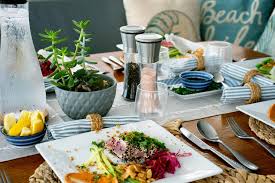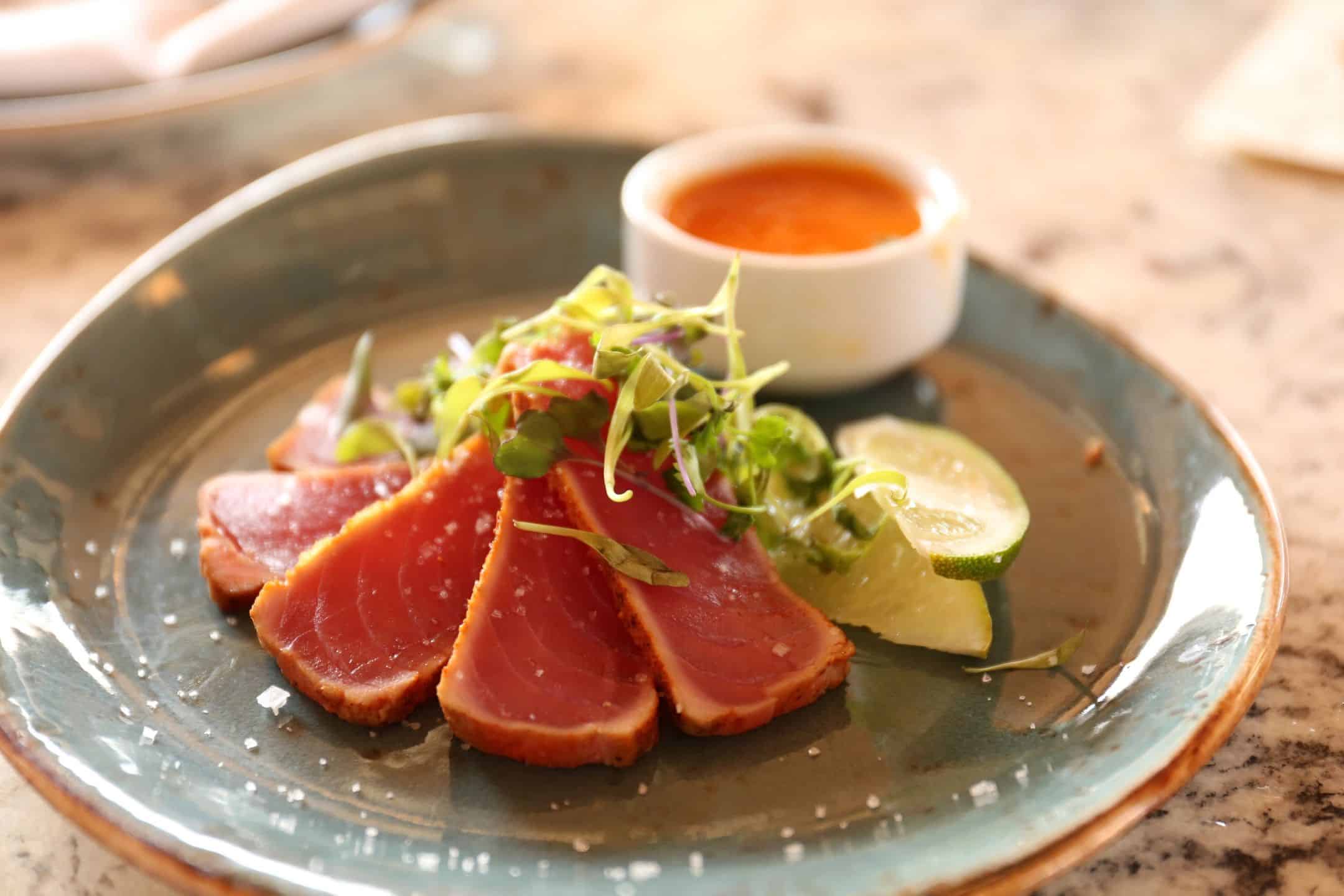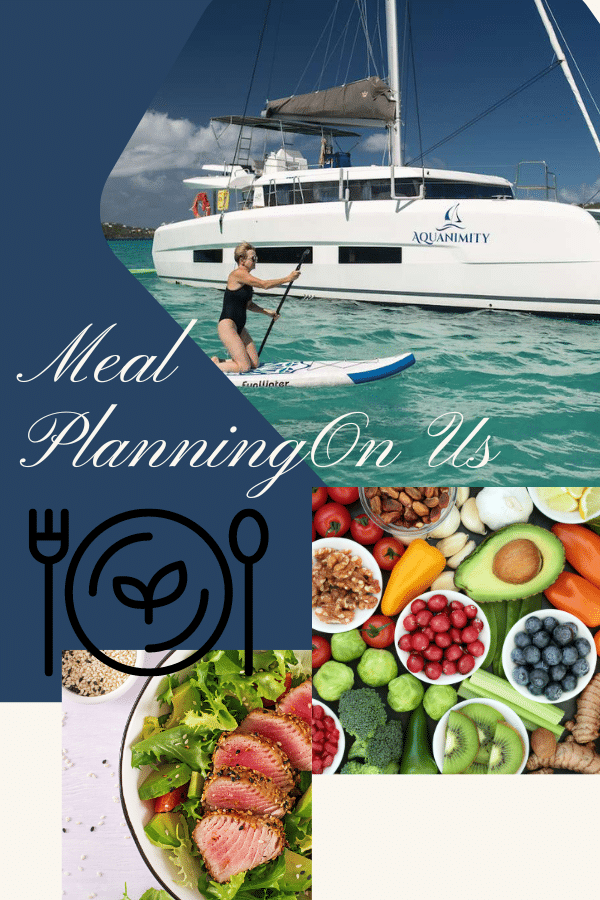 Sample Menu : Breakfast, Lunch, Snacks, & Dinner, Gourmet Coffee...
You'll wake up to an aromatic cup of espresso from our professional-grade espresso maker. Each morning, your breakfast begins with coffee, tea, juice, and a fresh-fruits platter. (if you instead sleep late, that's okay!  A light breakfast of cereal, granola, yogurt, honey, and homemade preserves is always available.)
​
Egg omelet – your choice of veggies or meats, cheese, breakfast potatoes

Breakfast sandwich – toasted bagel, rosemary ham, aged cheddar cheese, fried egg

Challah French toast, macerated berries, crispy bacon

Tortilla española – eggs and potatoes omelet, breakfast sausage

Fluffy pancakes stuffed with homemade preserves or Nutella

Fried eggs over vegetable hash, crispy bacon
Your Lunch​​
Seafood and avocado boat, lemon-lime rémoulade, fresh greens

Caribbean chicken salad, honey-lime vinaigrette

Fresh caught mahi-mahi fish tacos, cabbage slaw, chipotle crema

Fresh fish or shrimps ceviche, avocado, tostada

Grilled chicken skewers, fresh local greens salad, lemony tahini dressing

Beef sliders, brioche buns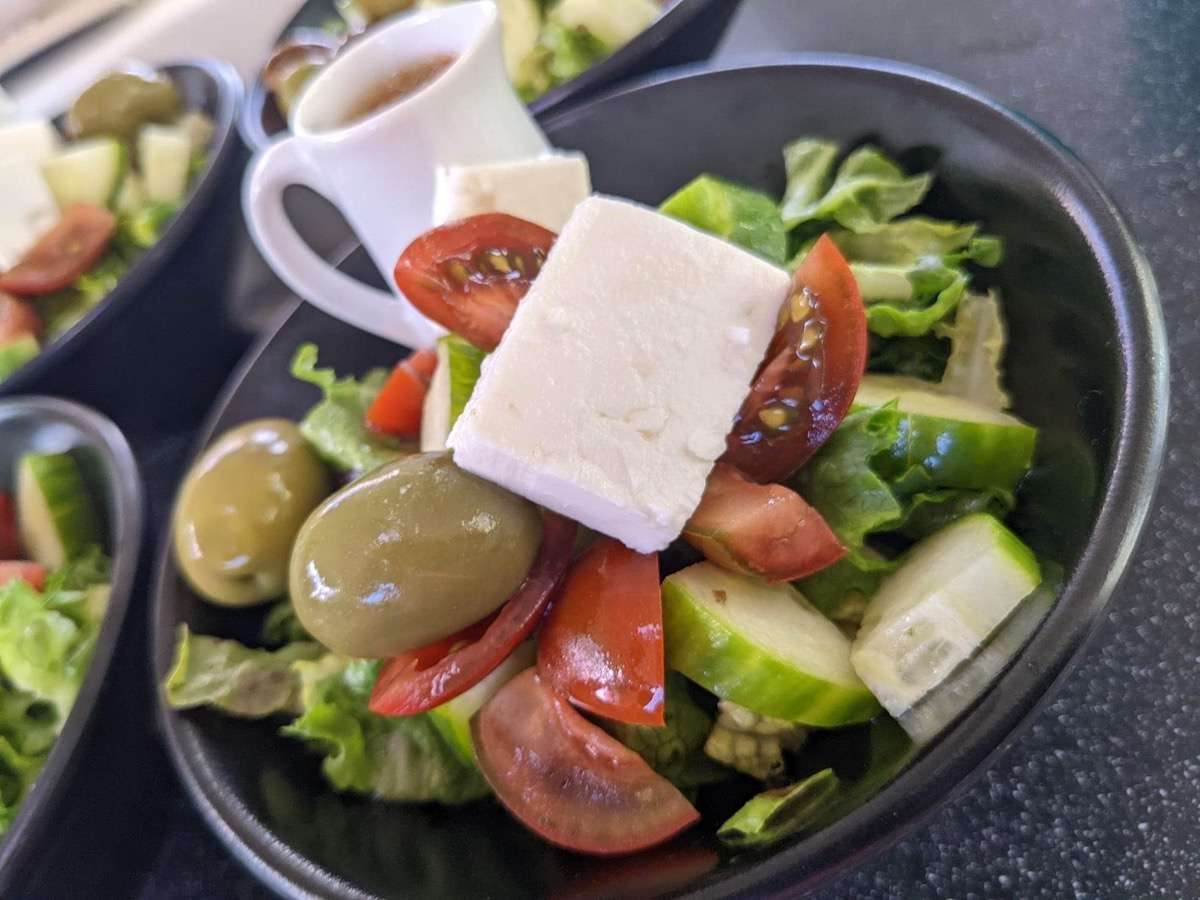 Your Dinner​
​Appetizers​ ( we have listed a few below, but you may also customize this list.)​
Tuna tartare, avocado, lime soy vinaigrette

Roasted cherry tomatoes caprese, fresh burrata, crusty bread

Fine cheese, charcuterie board, marinated olives

Stuffed piquillo peppers, spinach, and goat cheese

Fresh guacamole, plantain chips
Polenta crostinis, wild mushrooms ragoût
Mains​
Thinly sliced grilled flank steak, chimichurri, smashed roasted potatoes, roasted peppers

Shrimp, creamy garlic sauce, Yukon Gold mashed potatoes, asparagus

Israeli style grilled chicken, pilaf rice, vegetable kebab

Cuban citrus marinated pork tenderloin, rice and beans, plantains

Orecchiette, pesto sauce

Pan seared wahoo, tropical mango and avocado salsa, sweet potatoes mash
​Desserts​​
Salted caramel cheesecake

Brioche bread pudding

Dark chocolate mousse

Crème brulée

Key lime mousse
A luxury crewed yacht charter delivers the ultimate all-inclusive vacation on the water aboard your own crew-chartered yacht Aquanimity. Throughout your crewed charter, you'll enjoy the nautical skills and local knowledge of your captain Bertie. At the same time, your gourmet chef Teresa surprises you again and again with delectable meals tailored to your particular tastes.