Come treat yourself, your family, and your friends to a crewed yacht charter in the Virgin Islands and an unforgettable Caribbean Islands Adventure. You'll experience all the wonders of the Caribbean in the comfort of your own charter yacht rental, surrounded by an excellent charter crew.
The Walk-Through of the DuFour Catamaran (Miami-Boat Show)
Your Experience When Booking With Us
We Provide 5 Unparalleled Services to our Charter Guests Above All Others
Aquanimity will provide an unforgettable, private Caribbean sailing vacation experience. Our yacht charters offer the only exclusive way to explore the beautiful Caribbean islands and beyond. We provide a unique opportunity to sail turquoise waters, enjoy pristine beaches, and experience the vibrant culture of yacht chartering.
Crewed Charters for the Caribbean... We deliver the perfect experienced crew for exploring the Caribbean island destinations. A crewed yachting vacation in the Virgin Islands is truly the best-kept secret in the Caribbean. It's exciting! It's relaxing! And we make it affordable!
All-inclusive prices make it an excellent value. It's a perfect vacation for that experienced traveler who has been there, done that, and is looking for something different.
It's truly all about YOU... Upon booking with Aquanimity, we will learn about your desires for the perfect charter experience and cater that directly to you.
Your Charter Experience is vital to us.  You are not just another charter guest when booking with us. Our crew looks forward to having you onboard!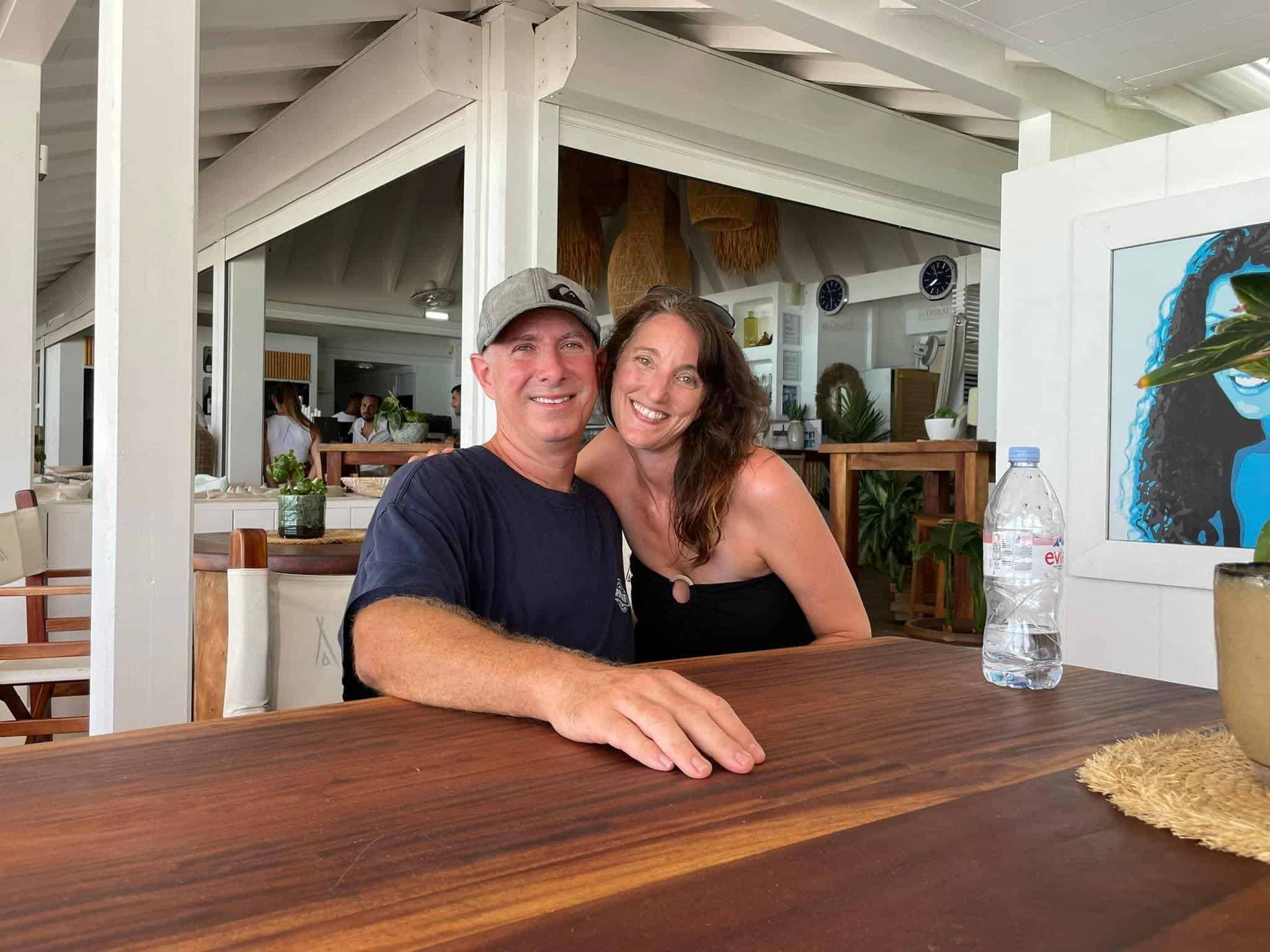 We are the owners of Sail Aquanimity, and we invite you into the captivating world of Virgin Island Charters and charter yachting. With a determined commitment to excellence, we, as the owners, handpicked a top-performing crew for Aquanimity. Ensuring an unparalleled experience and top personalized service to each member onboard.
Aquanimity blends comfort and luxury beautifully with our dedicated team - Captain Bertie and Chef Teresa at the Helm. Guided by a passion for extraordinary experiences, we take pride in transforming the notion of travel into a tapestry of cherished memories, making each charter an embodiment of indulgence, discovery, and the freedom of the open sea.
Come Aboard! Treat yourself, your family, and your friends to a crewed yacht charter in the Virgin Islands and an unforgettable budget-friendly adventure.
Yacht chartering in The Virgin Islands is a chance of a lifetime!  The US Virgin Islands are known for their crystal-clear waters, stunning beaches, and ideal sailing conditions. Attractive, stylish, and trendy, Aquanimity is a brand new, 48-foot crewed elegant Dufour catamaran with all the amenities of your 5-star all-inclusive private ocean hotel.
Built for luxury and easy sailing, Aquanimity's ensuite air-conditioned sleeping accommodations include 3 queen-sized guest cabins plus a bunk cabin for up to 8 guests (with family budgets in mind).
Cocktails and hors d'oeuvres, beautiful Caribbean sunsets, charter yacht 5-star gourmet meals, crystal clear blue water, premium world-class beaches, and unrivaled scenery await you to explore. You only need to bring yourself (and a bathing suit).
Aquanimity has your adventure at your fingertips every day. Snorkel to your heart's content, paddleboard or kayak to a remote cove, or explore a hiking trail. Your captain and crew will see to your every need while sailing and island-hopping between gorgeous tropical locations.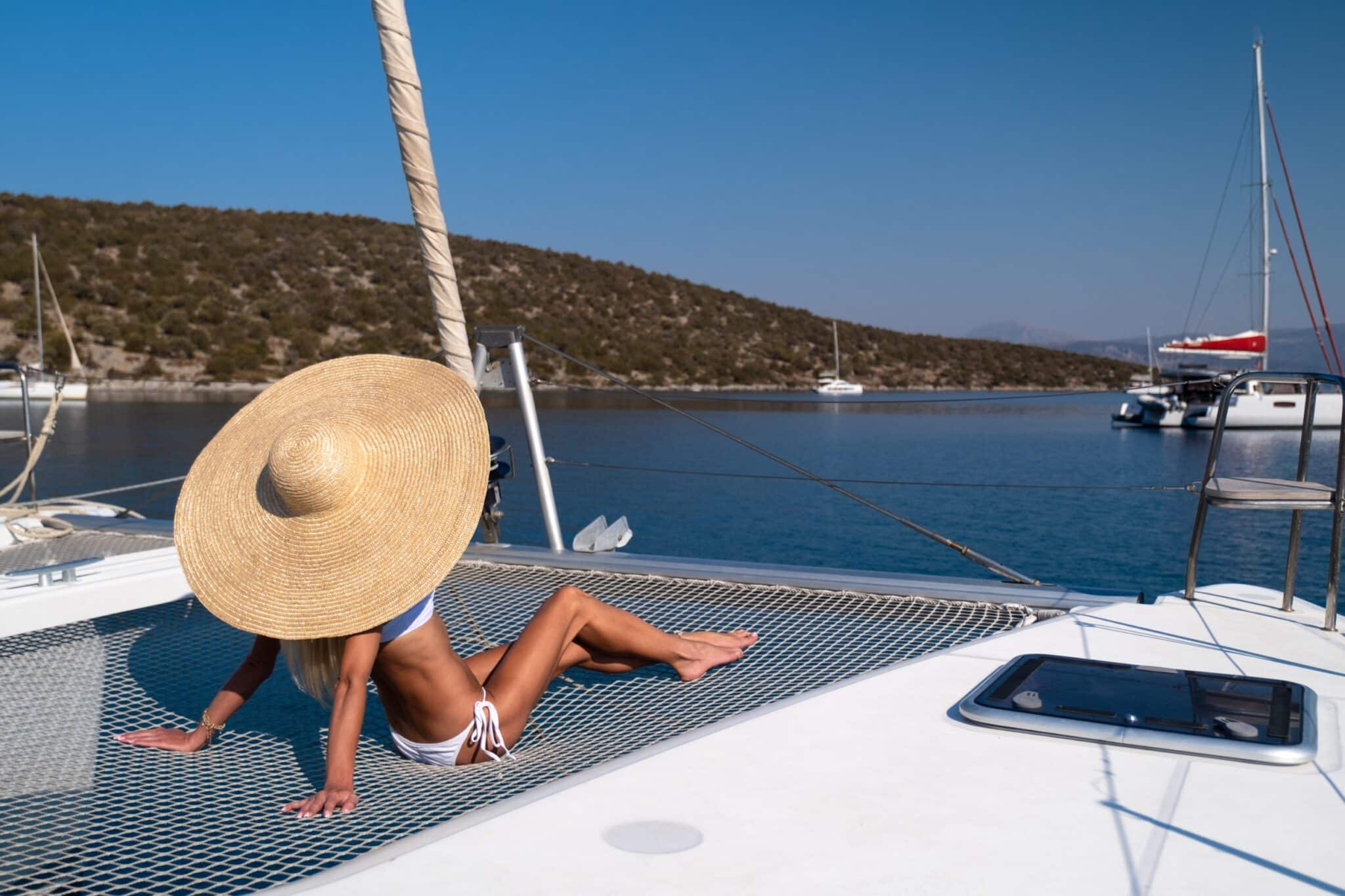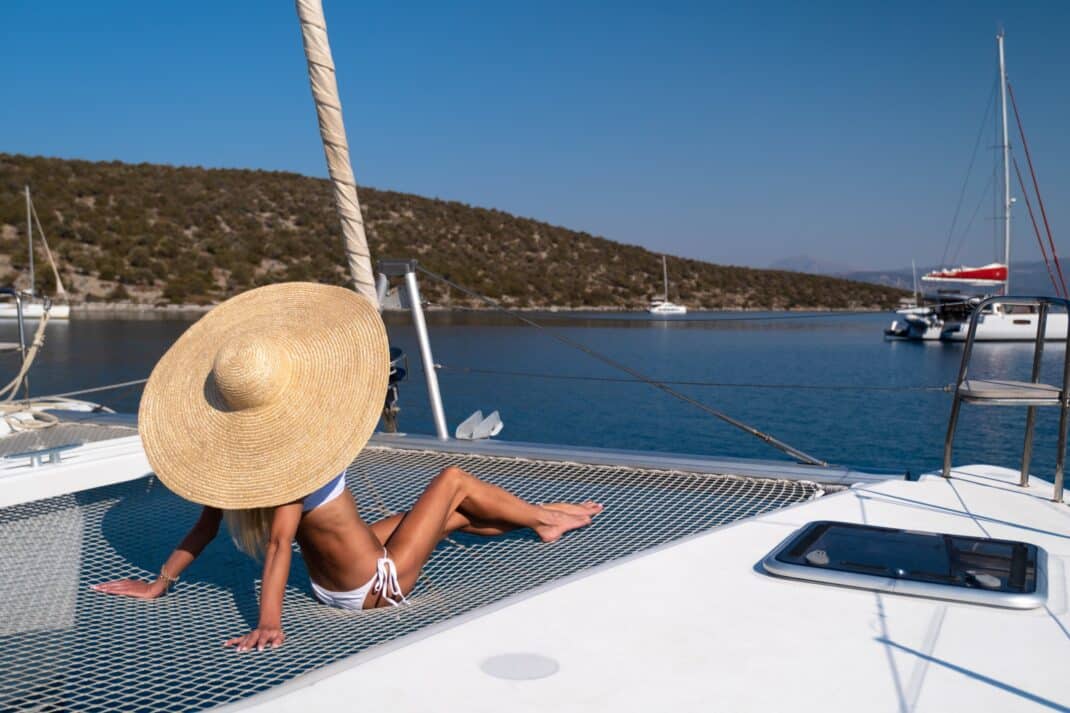 Check Availability & Reserve Your Yacht Charter
Charter guests can easily place a reservation by using the calendar below.
Please fill out your name, how many guests (including you), and email information before sending the form to us.
Book open dates in April, May, June, or July 2024 and receive a special "thank you" booking gift. Charter guests must book a minimum of 5 nights.
Opt for a charter reservation that suits you best directly with us or through an exceptional charter management expert, including brokers, agents, and travel assistants. Either way - Book the charter-Step aboard the Aquanimity and immerse yourself in an extraordinary journey. Your exceptional experience awaits as you set sail with us.