Boat Charter to Virgin Gorda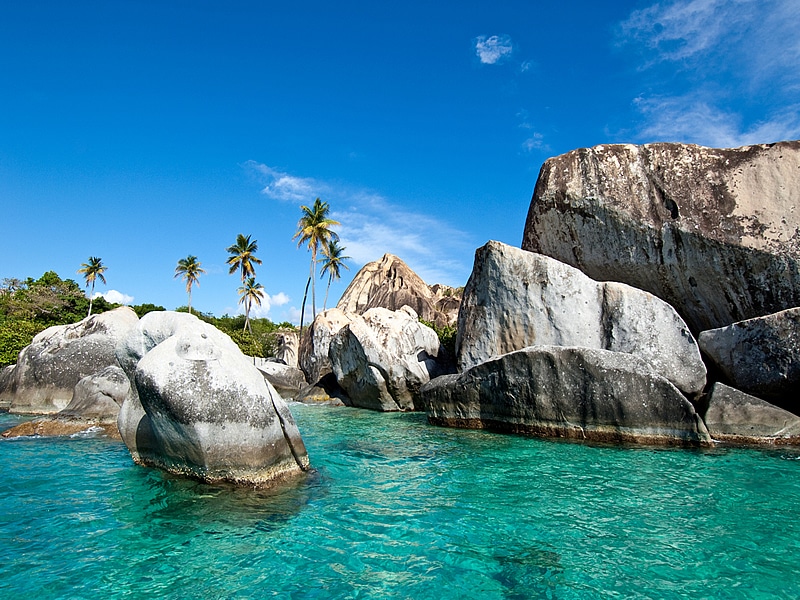 Experience the Magic of Virgin Gorda
Take a Boat Charter to the Virgin Gorda Sound
This is the most incredible moment to hoist the sails and set out on an unforgettable voyage through the US Virgin Islands. Immerse yourself in the breathtaking beauty of St. Thomas and the enchanting allure of St. John, but hold onto your heart because the magic doesn't stop there – your USVI adventure is about to stretch far beyond these shores with a little passage to the British Virgin Islands.
Experience the magic of cruising to the British Virgin Islands, where you can discover the hidden treasures of Virgin Gorda and walk through the famous Baths.
The Baths on Virgin Gorda is a famous beach in the British Virgin Islands. It's a collection of massive granite boulders, some as large as 40 feet in diameter, with white sand beaches and secret rock pools. The Baths is the most popular destination in the British Virgin Islands.
Virgin Gorda Baths are not explicitly associated with a "Batholic rock." The Virgin Gorda Baths are a famous geological formation on Virgin Gorda, one of the British Virgin Islands. These Baths consist of spectacular granite rock formations, pools, and caves formed by the erosion of ancient volcanic rocks, and the shapes create stunning and unique swimming and exploring areas to explore.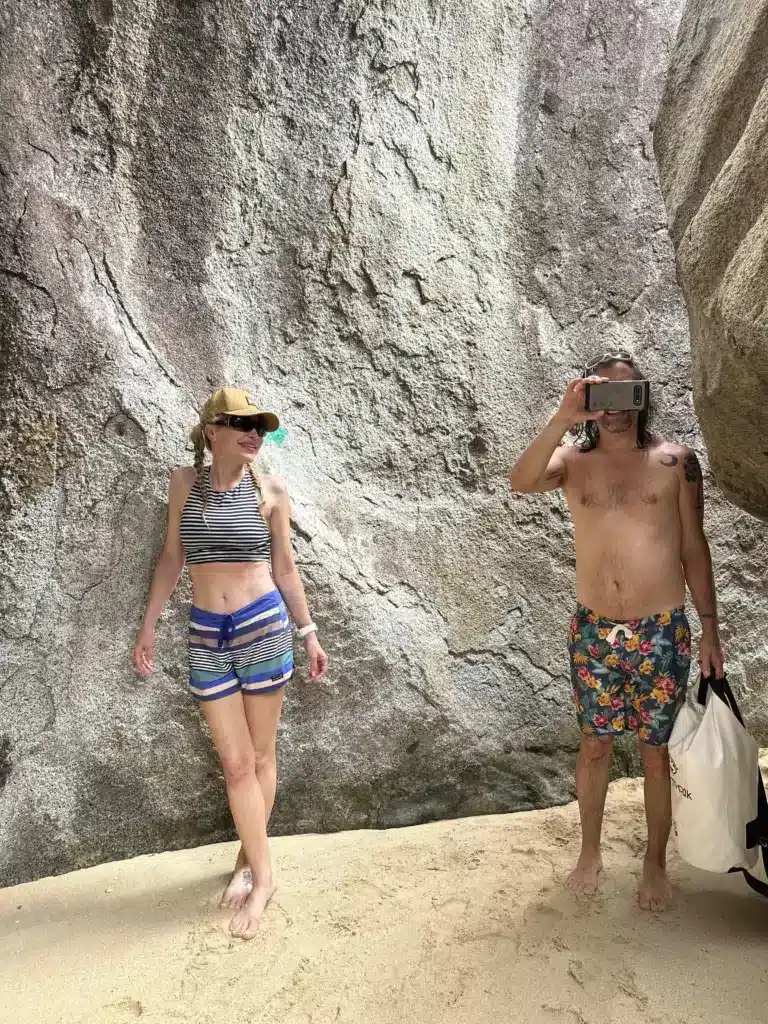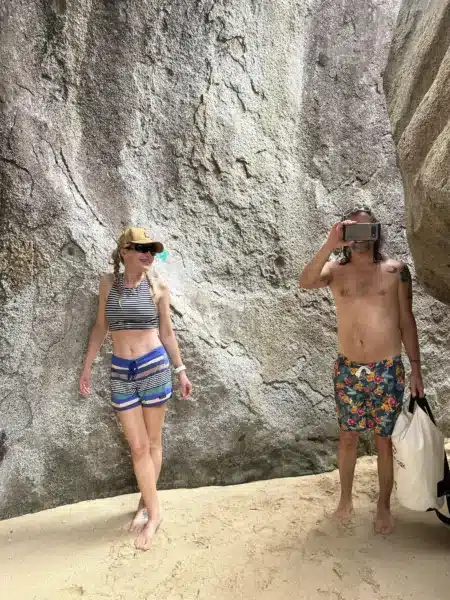 The Baths is the focal point of Devil's Bay National Park, a protected area encompassing both marine and terrestrial environments in the British Virgin Islands. The primary attraction within the park is The Baths, characterized by secluded tidal pools nestled along the shoreline, formed by colossal granite boulders.
These unique geological features at The Baths are nothing short of astonishing. These immense boulders, reaching heights of 10 feet and spanning diameters of up to 40 feet, give rise to concealed, shallow pools on the beach. Warmed by the tropical sun, these hidden alcoves offer an inviting and soothing bathing experience akin to a natural spa.
While many visitors enter these tranquil shallows and unwind leisurely, The Baths offers an excellent opportunity for snorkeling enthusiasts. Beneath the water's surface, the boulders create intricate crevices and passageways, making it a captivating underwater destination for exploration.
Here are some tips for visiting The Baths:
Visit before 9 AM or after 3 PM to avoid crowds.
Wear your bathing suit and water shoes. ( you can either take a taxi to the top of the Baths or you can swim in )
Bring your camera because the area is known for its underwater photography.
You may need to duck or crawl through about four entry points through rocks.
The Baths got its name from the geological term "batholith". The Virgin Gorda batholith is an intrusive igneous rock formed from cooled magma.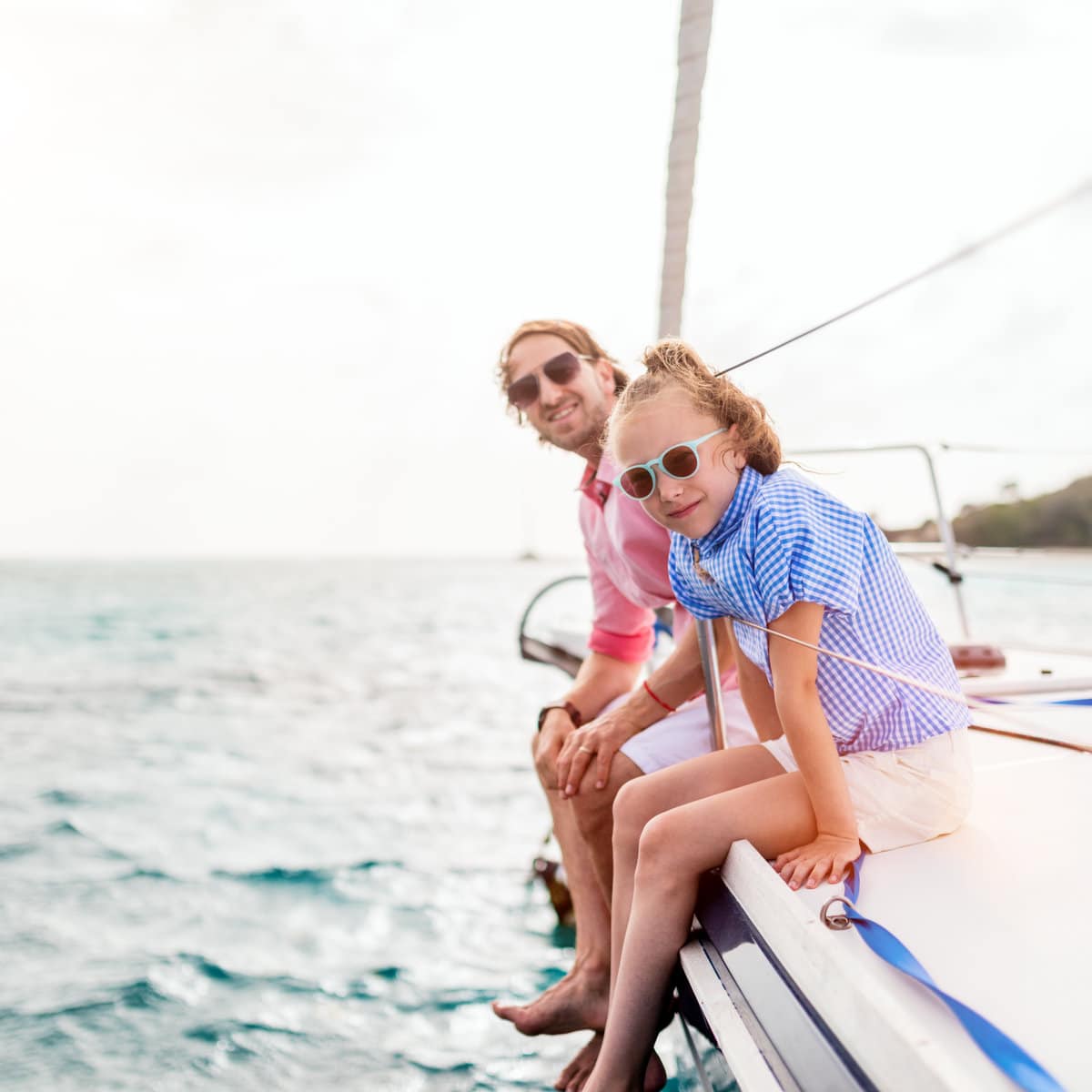 Click on the icons and be transported to beautiful Virgin Gorda