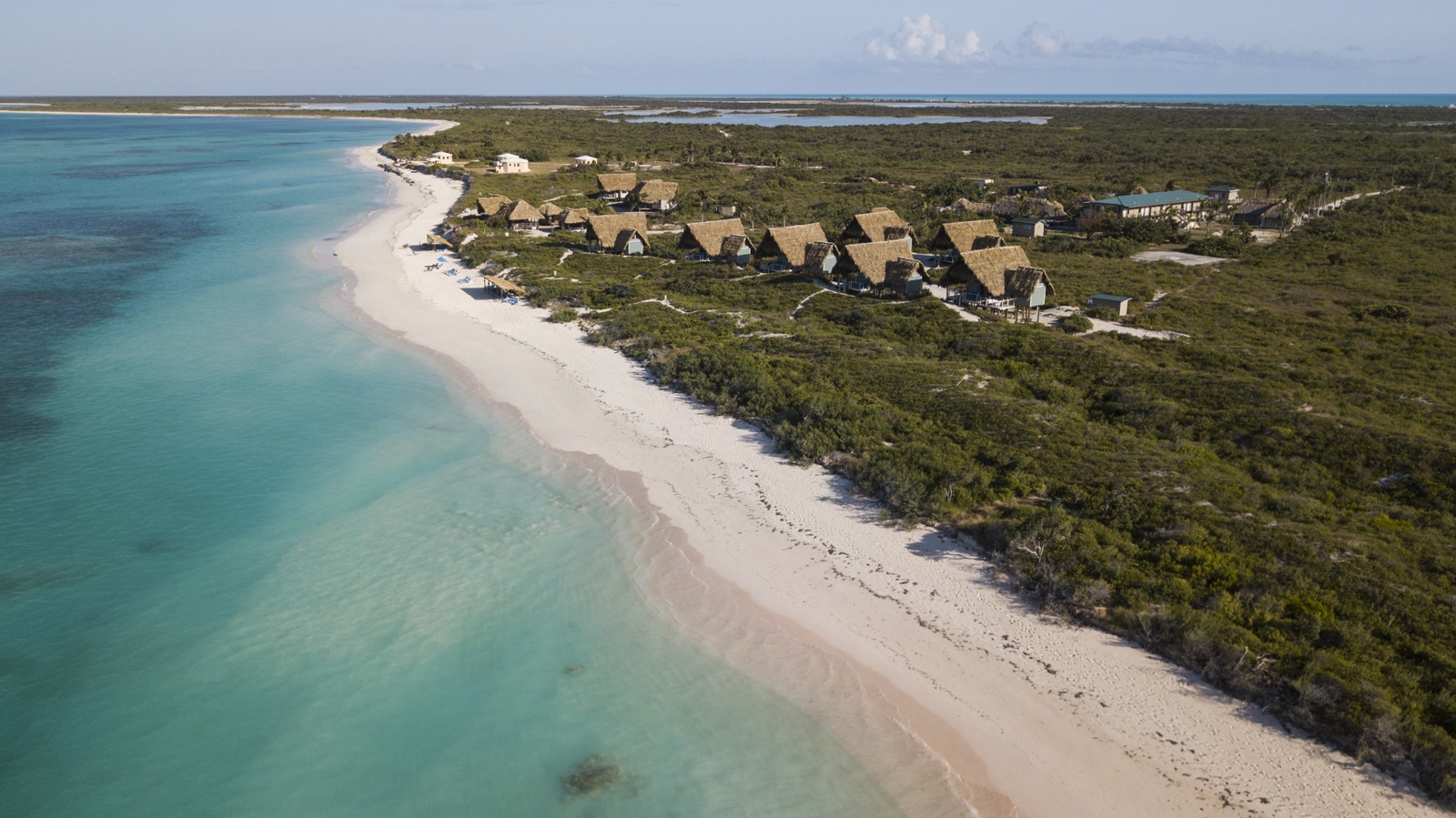 Sailing to the Anegada Beach Club in the BVI
Anegada Beach Club, in the BVI,  is a resort located on the island of Anegada in the British Virgin Islands. Anegada is the northernmost of the British Virgin Islands, known for its miles of pristine white sandy beaches and crystal-clear waters. The Anegada Beach Club is situated on the island's western shore and offers a range of accommodations, including beachfront suites, garden view rooms, and private villas. The resort also features a restaurant, bar, swimming pool, and spa.
Sailing to Anegada Beach Club is a popular activity among visitors to the British Virgin Islands. Anegada is located approximately 15 miles north of Virgin Gorda and can be reached by boat from several of the other islands in the BVI, including Tortola, Jost Van Dyke, and Peter Island.
The journey by catamaran from Tortola to Anegada Beach Club takes approximately 2-3 hours, depending on weather conditions. Along the way, visitors can enjoy views of the beautiful Caribbean Sea and the other islands in the BVI. Once at Anegada Beach Club, visitors can anchor their boat in the protected waters of Setting Point Harbor and take a dinghy to shore. The resort offers a range of amenities for boaters, including moorings, water, and fuel.
One of the main attractions of Anegada Beach Club is its proximity to Loblolly Bay, which is widely regarded as one of the most beautiful beaches in the British Virgin Islands. The resort also offers a range of activities, including snorkeling, diving, kiteboarding, and paddleboarding.
Here are some things guests can do while staying at the resort ( even if you're anchoring because they treasure sailors!)
Relax on the beach: Anegada Beach Club is situated on a beautiful white sand beach, and guests can spend their days lounging on the sand and soaking up the sun.
Snorkeling and diving: The waters around Anegada are known for their clear visibility and diverse marine life. Guests can snorkel or dive to explore the coral reefs and see colorful fish, sea turtles, and other marine creatures.
Kiteboarding and paddleboarding: Anegada's steady trade winds make it an ideal spot for kiteboarding, and the resort offers lessons and equipment rentals. Guests can also rent paddleboards to explore the calm waters of Setting Point Harbor.
Fishing: Anegada is known for its excellent fishing, and guests can charter a boat to go deep-sea fishing for tuna, marlin, and other game fish.
Island tours: Anegada is a small island, and guests can rent a car or scooter to explore its beaches, salt ponds, and historic sites.
Spa treatments: The resort's spa offers a range of massages and treatments, including Swedish massages, deep tissue massages, and aromatherapy.
Dining and nightlife: The resort's restaurant and bar offer a range of Caribbean-inspired dishes and drinks, and guests can enjoy live music and entertainment in the evenings.
Overall, Anegada Beach Club is a popular destination for travelers seeking a tranquil and secluded Caribbean getaway. The resort's beautiful setting, comfortable accommodations, and range of activities make it an ideal choice for those looking to unwind and enjoy the natural beauty of the British Virgin Islands.