DuFour 48 | Catamaran Yacht Charters
Charter the British Virgin Islands with Friends
The Dufour 48 Catamaran is beautifully constructed, built in Italy by Italian craftsmen, and designed by the revered and world-famous Italian naval architect Umberto Felci. The contemporary design ensures a combination of style and performance for the perfect cruising catamaran. The cabinetry is high quality, and the layout is stylish and ergonomic. She is fast, too!
There are abundant outdoor living spaces for entertaining and lying in the sun. The sliding galley windows cleverly connect the galley to the lower deck seating area and open up the entire lower deck. The salon is light, bright, and airy, with plenty of food preparation areas and benchtop space and lots of storage cupboards and drawers.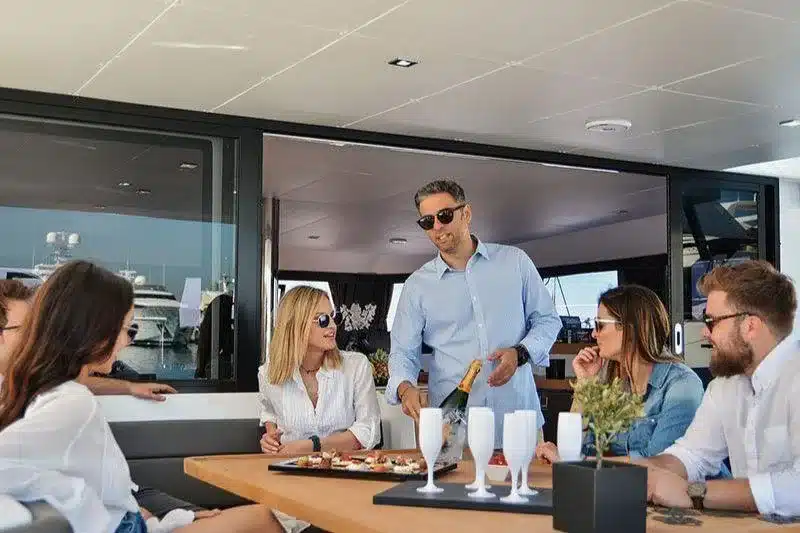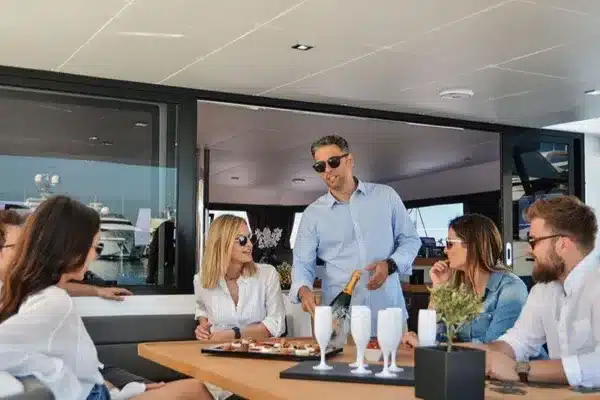 Access to the cabins is via stairs off the salon, where you will find entry to four well-appointed double cabins with ensuite. This model also offers a separate day head, laundry, and skippers cabin. Storage areas are plentiful in all cabins, not to mention a walk-in storage area in the starboard bow that can be used for many purposes.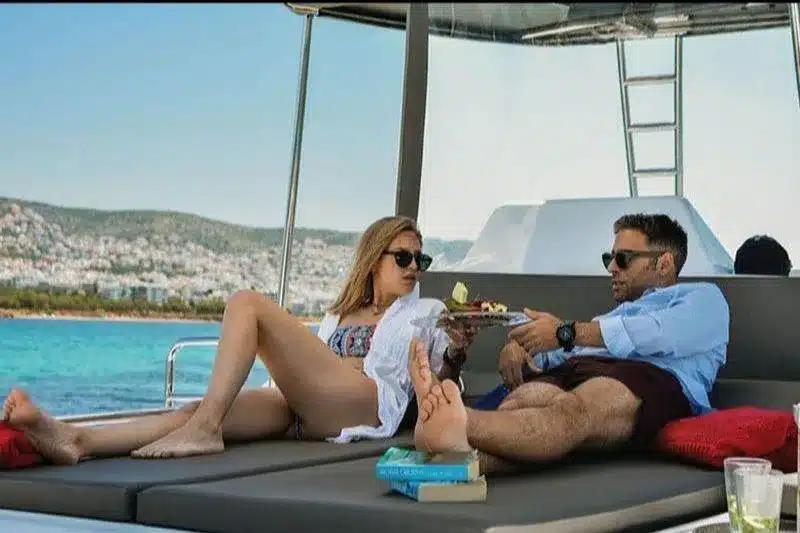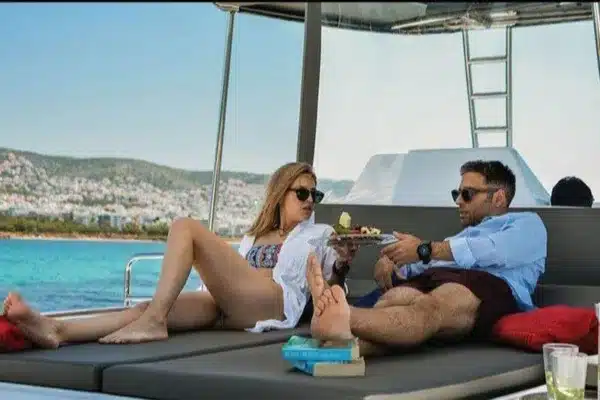 What makes the Dufour 48 Catamaran a stand-out model is the massive flybridge with stair access from both starboard and port sides that leads to further entertaining areas, sunbathing space, and the helm station.
The panoramic views from up high give a commanding position for the helm to manage the catamaran efficiently. Such clear visibility is incredibly beneficial when navigating shallow passageways, bar crossings, and isolated atolls. All control lines for the sails are led back to one central area and trimmed by powered winches.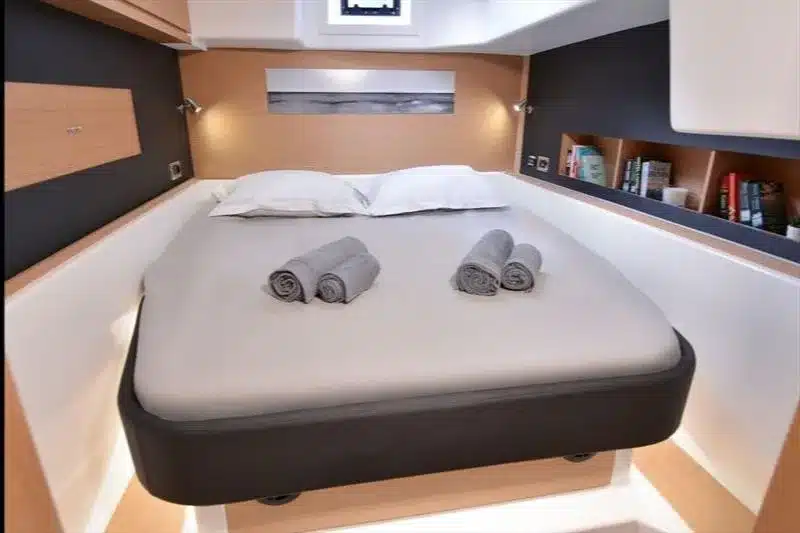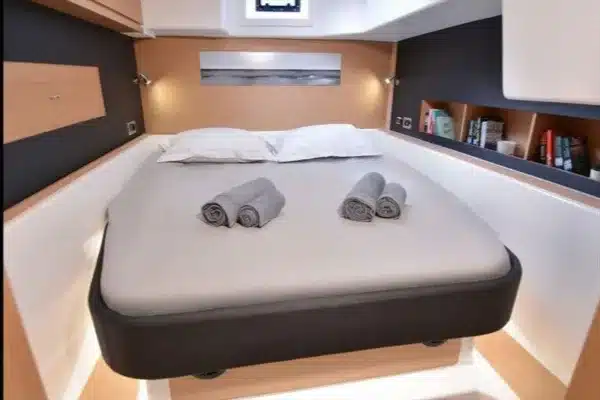 We look forward to welcoming you aboard!
Let's get you booked on this beautiful boat!